3 rounds of 1 Minute each of Max Reps:
Burpees 
Power snatch (75#/55#)
Box Jumps (24″/20″)
Thruster (75#/55#)
Chest-to-Bar Pull-ups 
* 1 Minute rest between rounds
"CrossFit for Hope" has the same format as Fight Gone Bad. In this workout you move from each of five stations after a minute. This is a five-minute round from which a one-minute break is allowed before repeating. The clock does not reset or stop between exercises. On call of "rotate," the athlete/s must move to next station immediately for good score. One point is given for each rep.
Results
View this photo
View this photo
View this photo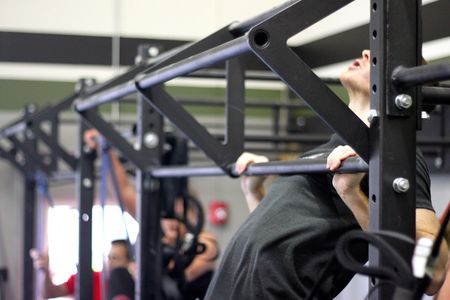 CF HQ "Hope" Workout Demo – video [wmv] [mov] [HD mov]
Extended workout footage – video [wmv] [mov] [HD mov]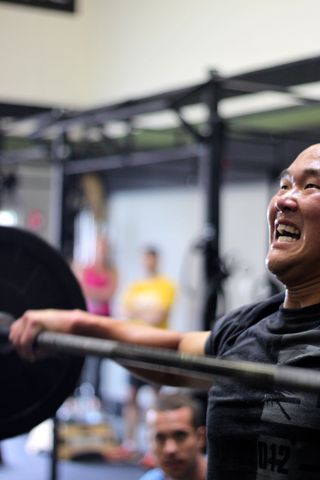 Yesterday we hosted CrossFit for Hope and despite a weekend conflicting with several local events we had 52 CrossFitters join us from three affiliates in the new "Hope" workout to help raise funds for St. Jude Children's Medical Research Hospital. 
We want to thank everyone who donated, participated, cheered, scored and patiently waited for their heat time. It was a busy day and we tried to keep things moving as efficiently as possible and that would not have been possible without all of your help. Together SRCF raised around $900 and that does not include any matching funds from employers (which a few people are submitting). 
Can I still donate?
Yes! You can donate here to help raise funds for St. Jude's. Every dollar goes to them and this hospital cares for terminally and severely ill children using these funds so that families pay nothing. If you want to donate a small amount then just search at the link above for SnoRidge CrossFit or any athlete in the gym who has created a fund-raising page of their own.