Six rounds for time of:
30 Squats
19 Power cleans (135#/95#) 
7 Strict Pull-ups
400m Run 
Results
View this photo
View this photo
19 people have 19 seconds of silence for the Hotshots 19: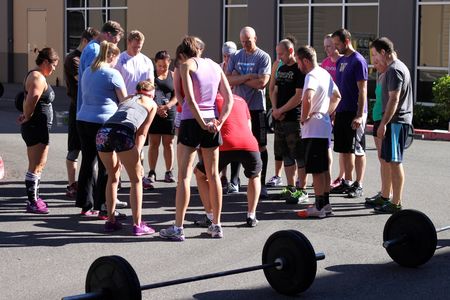 Nineteen members of the Granite Mountain Hotshots firefighting team tragically lost their lives on June 30, 2013 while fighting a fire in Yarnell, AZ. Here is where you can make a donation to support the families of the lost heroes. Your support will be collected by the CrossFit Kids Foundation where 100% of the donations will be distributed to the families. 
Thanks to everyone who turned out today to honor the fallen husbands, fathers, and sons of the Hotshots 19. It was a tough workout for a worthy but tragic cause. 
The 19 – video [ipod] [mov] [720 HD] [1080 HD]
Archived footage of the "Hotshots 19" Live stream from Prescott, AZ
ATTENTION:
We are CLOSED on Labor Day, Monday 9/2! Please note there will be no classes all day.
New Classes: Beginning Monday 9/9 we will be adding two more 4pm classes to the schedule. We will have a 4pm class everyday on Monday, Tuesday, Wednesday and Thursday each week. Remember this starts on 9/9!