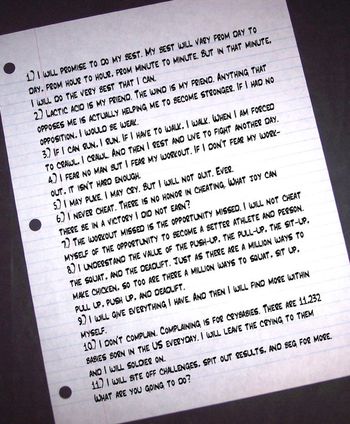 What are you going to do?
New SRCF Pricing!
After careful deliberation and review of our business we are happy to announce that we will implement a reduced monthly pricing structure as of September 1st (if we decide to raise rates in the future we will keep existing members at the lower rate). We feel this is fair yet takes into account the broader economic picture while also allowing us to effectively offer a CF Kids program soon for our members.
The new rates will be as follows:
Monthly Unlimited Classes: $135 / month plus 9% tax (reduction of $15 per month)
Unlimited Couples Discount rate: $240 / month plus 9% tax (reduction of $30 per month) 
Limited Monthly Classes 2 x /week: $90 / month plus 9% tax (reduction of $10 per month)
– Both members must be unlimited to receive couples discount
        – Works out to ~ $8/class for unlimited rate
– Works out to ~ $11/class for limited rate
Military/LEO/Fire/Student discount of 20% available
Drop-in rate will remain $15 (for experienced CrossFitters) or just buy a shirt
Elements will remain $150 for new members and include the first month unlimited classes
Mish and Lena high five the new pricing while Don simply shakes his head in disbelief:
A Commitment to Value:
Add up what you pay for a gym membership plus a trainer and it simply doesn't compare. We base our pricing on what we feel is a fair value. In our box, we value a safe and supportive training environment, good coaching, solid programming, and community. We provide an atmosphere that challenges the athlete in each of us while focusing on technique and safety first. We don't want to just make you a number, we care about you. If you haven't been in then we will email, call, and generally just harrass you! We will hold you accountable until you tell us otherwise. We get to know each of our clients and their strengths and weaknesses to know appropriate scaling of movements and loads. We monitor your progress and celebrate your milestones. Our workouts are thought out, tested and structured to fit into a bigger picture. We provide various outlets to share information, offer training guidance and education, and interact among members through our active website and social media page. We work to consistently offer, organize and participate in monthly events, races, challenges, clinics, workshops, and other competitions both within our gym and the broader CrossFit community. We value being active within the CrossFit community because we solidly believe that much of the great part of what it offers is just that, a community of like minded fitness enthusiasts that know that hard ass fitness is earned through intensity, sweat and work. We seek out gyms with core values such as ours and look for ways to share best practices, implement new training ideas and forge lasting friendships. 
Most of all, Michelle and I (as well as all who coach at SnoRidge) live CrossFit. We have a pure passion for what it is and how it can benefit us and want to share that with others. We compete, we learn, and we teach. It's not just about writing something on a whiteboard and starting a timer; it's about seeking out and tackling a physical and mental challenge head on everyday and learning something about yourself in the process. It's about high fiving, chest bumping, and having fun while doing it. When you join our box, you join our family. Each and every one of us brings something to the mix that motivates, inspires and benefits all of us. That makes us better CrossFitters and better people! We feel that is value. I personally haven't found that many gyms out there that offer the same.
Remember: Anyone can be cool, but awesome takes practice. Keep practicing daily, we sure will!
Read: "Yeah, CrossFit is Expensive" by CrossFit California City 
Notes:
Short video clip of our Fit 5 Fashion/CrossFit demo this past week:
We are hoping to get a more official video of the event soon that is being put together to show all of the performance highlights. If you want to see some pics then go to www.brickhousephotos.com; click on order prints and then select the lululemon event.