Strength WOD:
2/2/2/2/2
Snatch (Work up to 75%-80% 1RM)
Benchmark WOD:
30 Reps For Time:
Snatch – Full Squat (135#/95#)
Results
View this photo
View this photo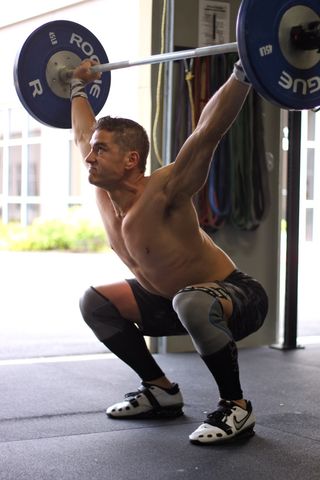 Quote of the day: "You can't make fun of me in the middle of my snatch." ~ Hailly
The Regionals venue is set-up and it's go time! I want to wish Mark the best of luck this weekend as he once again enters the arena of competitive exercising. Go forth and dominate!
If you are going to the Regionals this weekend find a fellow squatcher, give some booty slaps and make for good times. Remember we are closed on Friday and Saturday. If you somehow show up to the gym for class then that means a) you don't know we have a website, b) you don't come to class enough, or c) both a and b.