For time:
1000m Run
30 Power Snatch (135#/95#)
1000 Row
Results
View this photo
View this photo
View this photo
"Isabel" (30 snatches for time) mixed with some running and rowing. Great start to the week!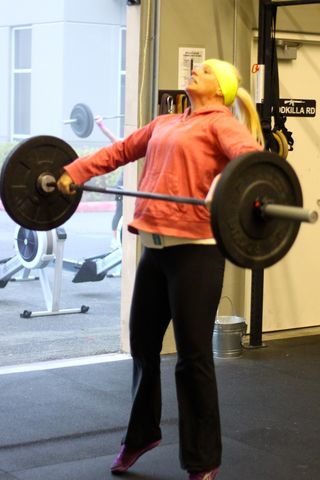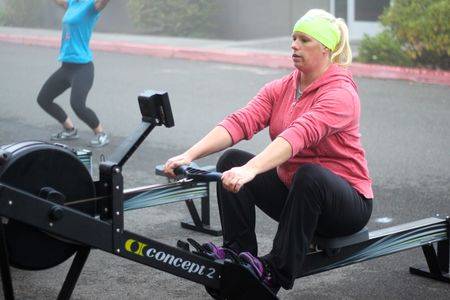 Preg-Meg snatches and rows. (Don't worry, it's safe and she was CrossFitting long before she got pregnant)
Big thanks to Debra, Amy N., Frank and anyone else I missed for organizing the baby shower yesterday for Meghann and Derek and Christa and Kyle.  Great turnout and a ton of fun.
Events to be in the know about:
10/23 Wed. – "Lift Up Luke" WOD fundraiser for Autism awareness. All classes this Wed. will have this WOD as the conditioning workout. To donate to support the cause and get the details on the workout then go check out "Lift Up Luke".
10/26 Sat. – "Frankenchipper Halloween" WOD Costume required, WOD starts at 10am and we will run waves as needed. If you didn't catch it already a costume is REQUIRED!
10/31 Thurs. – Halloween No PM classes (Regular AM classes, from 4-7pm we are closed for trick-or-treating)
11/5 Tues. – OnRamp for November begins (Spaces available)