3 Rounds for time of:
10 Deadlifts (225#/155#)
20 Wall Balls (20#/14#)
30 Overhead Walking Lunges (45#/35# Plate)
400m Run
Results
View this photo
View this photo
Gym, tan, laundry kind of day: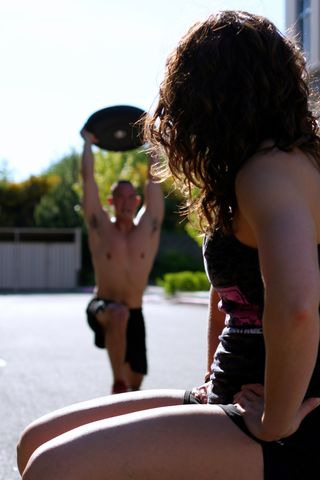 Rope climbs Wednesday. Bring your socks.
There are just so many things wrong with this video. He does look ready though.
"Dan Bailey is Ready" – [video]
Tour of the CrossFit office – [video]