21-15-9 Reps for Time:
Handstand Push-Ups
Ring Dips
Push-Ups
Results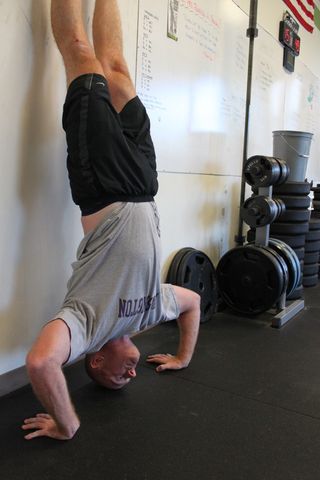 "Josh"
In honor of Petty Officer 1st Class Jeff Taylor, 30, of Little Creek, VA, who was killed in Afghanistan in June 2005.
Notes:
Congrats to Amanda for getting double-unders today and to Moe and Michelle for learning how to kip a handstand push-up!
Rona's "1 year CrossFit Anniversary" story made the CF Affiliate Page a few days ago! Click here to read.
Read: "What Would Happen?" by CrossFit Lisbeth