Helen with a double-under twist; no running
3 Rounds For Time:
50 Double-Unders
21 Kettlebell Swings (53#/35#)
12 Pull-ups
Results
View this photo
View this photo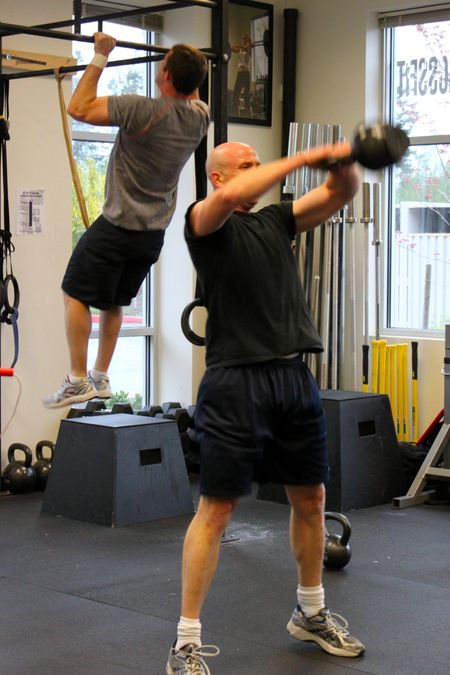 The Games are going to move to Los Angeles this summer! While we are sad its no longer able to be conducted in Aromas, CA it's somewhat exciting to think it's going to be in a bigger venue (Los Angeles Home Depot Center), with more amazing athletes than ever, and webcast live for all to see. We will be going down in July to watch and can't wait to see how it all unfolds. Who's up for going to the Games? 
Announcing the 2010 CrossFit Games! [wmv] [mov]
Notes:
Cinco De Mayo race registration closed today and we have a great number of SRCF members among those who registered for the 1/2 and the 8k race this Saturday. We will plan the WOD's Thursday and Friday accordingly.