10 Rounds for time:
3 Power Snatch (135#/95#)
15 Wall Balls (20#/14#) 
Results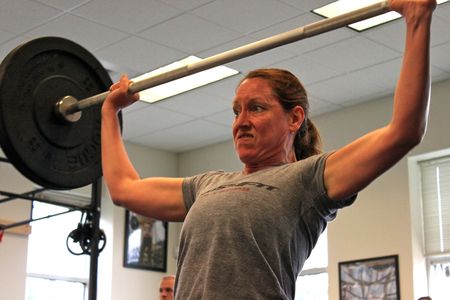 "Karabel" is a mash-up benchmark WOD. Taking Karen (150 Wall Balls at 20# men/14# women) and combining it with Isabel (30 Snatches at 135#/95#) creates this little monster that ends up with the same number of reps but with a different approach. There are several ways you can mash benchmark's together or mix them up and a couple are in the programming in the next month or two. Look for possible rowing, team, or heavy variations and maybe even a backwards version. The possibilities are almost endless.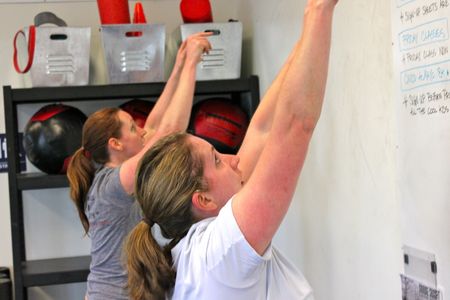 Notes:
Traveling? If you are gone for business or vacation don't forget to consider fitting in a WOD. You can download a list of Bodyweight WOD's here on our site (right hand side) to use or think about looking for another CrossFit Affiliate to drop in on. The experience of visiting another box on the road is a bunch of fun and good exposure to the rest of the community.
Go get a massage! It's worth it to get outstanding attention paid to removing the stiffness, tension, adhesions and pain points we build up through everyday work and CrossFit. I got one today, and what a difference it makes. Travis told me recently something that his massage therapist told him, (which I'll paraphrase); "If you are going pretend to be an elite athlete and train like one, then you have to eat, sleep and recover like one; including taking care of yourself with regular sports massages and stretching.
Don't forget if you bring a SnoRidge CF business card with you to North Bend Therapeutic Massage you can get a discount off a 60 minute massage (which works out to a very affordable $55 for an hour of myofascial release, sports, or deep tissue massage). Get more info from us in the box.
Go watch some cool video of the women's highlights from the New England Sectionals [wmv] [mov]