Strength WOD:
2-2-2-2-2
Front Squat
* 15 Minutes to find a 2RM
Conditioning WOD:
4 Rounds for time of:
400m Run
12 Front Squats (135#/95#) 
Results
View this photo
View this photo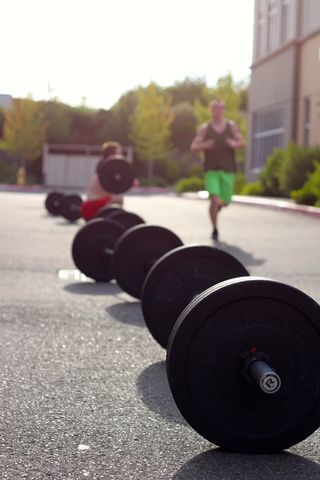 Basic keys to the front squat:
Hands outside of shoulders with the bar on the shoulders and upper chest, NOT resting in the hands and wrists. 
Hands should be open and fingers loose to get the elbows up. 
Feet are shoulder width. 
Keep the knees out and chest vertical while driving the hips back first and feet flat on the floor as you squat. 
Break parallel and push through the heels and drive those elbows up and knees out as you stand up. 
Yell and grunt loudly as needed.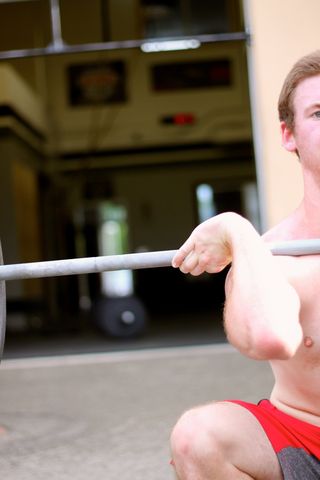 CrossFit Games:
It's sadly ironic that just last week when CrossFit posted a video about Mikko's return to the Games this year after missing the past two due to injury he said "That's just life. Something always happens. And sometimes they are like good things, sometimes they are bad things. But it's inevitable."
The inevitable struck again, and the bad things for Mikko returned. I swear he's the new Madden Curse of CrossFit.
Mikko Salo Withdraws from 2013 Games
Second Games Event Announcement
Someone in the 6pm Class gets a NO REP! 35lb. bumpers go in the 35 lb. pile!