Lifting Complex: 3 Deadlifts + 2 Hang Power Cleans + 1 Jerk
Deadlift 3-3-3-3, using heaviest weight per set
Hang Power Clean 2-2-2-2, using heaviest weight per set
Jerk 1-1-1-1, using heaviest weight per set
* Complex 3 DL + 2 HPC + 1 Jerk.
AMRAP 7 mins: Hang Power Cleans and Lateral Burpees
Complete as many rounds as possible in 7 mins of:
7 Hang Power Cleans (155#/105#)
7 Lateral Burpee (Over Barbell)
Photos by @robcwilson
Congrats to Diane for WOD # 250! To celebrate she knocked out 250 lateral burpees after class (pictured).  Amazing!!!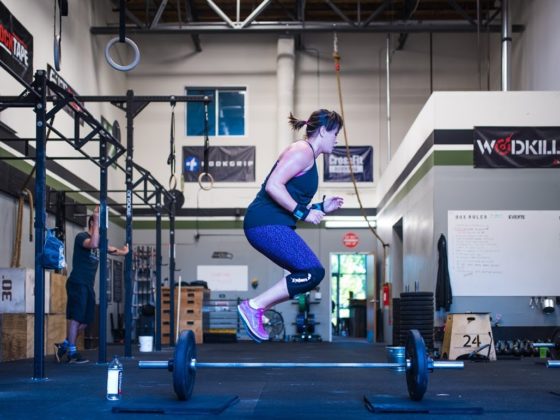 Also congrats to Bob B. for crushing the Advanced RX Test tonight. He cruised right through the whole thing leading me to wonder if I need to make it harder…
In all seriousness both Diane and Bob are great examples of consistency and hard work, and both have made big gains in their health and fitness. As Rob W. would say, "Proud of you! So proud!".
In the "My fitness is inadequate" Department:
This 19 year old from Uzbekistan just snatched 397 lbs.  and also clean and jerked 462 lbs. to win the Junior World Championships. His total would have placed him 4th at the last Olympics.
19-Year Old Farkhodbek Sobirov Lifts More Than Olympian Kendrick Farris