Lifting: Snatch and Hang Snatch (Full)
Squat Snatch 1-1-1-1-1, using heaviest weight per set
Hang Squat Snatch 1-1-1-1-1, using heaviest weight per set
* Full Squat. Regrip allowed between lifts. 1 Snatch (squat) + 1 Hang Snatch (squat)
AMRAP 20 min: Power Snatch Ladder and Runs
In 20 mins do:
30 Power Snatches (75#/55#)
Run 400m
20 Power Snatches (95#/65#)
Run 400m
10 Power Snatches (135#/95#)
Run 400m
then in the remaining time, AMRAP of:
Max Rep Power Snatch (165#/105#)
Score is max reps at final load of Power Snatch.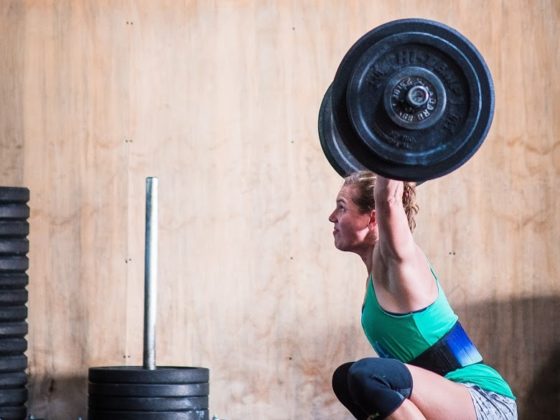 Photo by @robcwilson
Tia-Clair Toomey represented Australia as their only female weightlifter in the 58kg class this week and finished in 14th with a very respectable total. Her final C&J was a narrow miss that would have been 5kg higher and tied the Australian record at that weight. This came only weeks after finishing in 2nd place for the second consecutive year at the CrossFit Games. Tia found weightlifting through CrossFit only a few years ago. This is nothing short of amazing.
Then some jacka$$ "sports journalist" wrote some trash (that I didn't fully read) criticizing her performance both at the Olympics and the CrossFit Games as well. The below article is a great rebuttal to the ignorance displayed by this "writer".  What's more amusing is if this writer took the time he would discover many current and former CrossFit athletes are competitive weightlifters both on the Olympic stage and their respective national stage. Take Morghan King (who just set the American record at the Olympics for her weight class) and Mattie Rogers (1st team alternate) for USA who both were CrossFitters prior to transitioning fully to weightlifting. Or Chad Vaughn and Mat Fraser who were weightlifters for our national team that are now CrossFit athletes. Their are plenty of others who are/were CrossFitters now in the Olympic Lifting community. The Chinese National Weightlifting Team trains using many gymnastics elements which the writer termed as "bizarre".  Functional fitness is a benefit for all manner of sports, to think otherwise is simply "bizarre".
Don't Like Toomey's Total? Then Beat Her  CrossFit Journal
Events:
Saturday 8/13: 31Heroes Team Workout
Click the link to read more about this WOD
Only one class at 9:30 and we will run waves to accommodate everyone
Sunday 8/14: SRCF Potluck BBQ
Our summer picnic potluck is moved to this Sunday at 3pm!
What: SRCF Summer Potluck BBQ
When: August 14th (Sunday) at 3 pm until dusk
Where: Jeanne Hansen Park in Snoqualmie Ridge
We are using the picnic shelter and grills (we will have charcoal)
Bring your own food to grill, drinks and a dish to share!
We will have SpikeBall, Cornhole, Ultimate Frisbee, football, soccer…