4 Rounds For time:
400m Run
15 Toes-to-bar
9 Push Jerks (155#/105#)
Results
View this photo
View this photo
Happy Birthday (way belated) to Lindsay!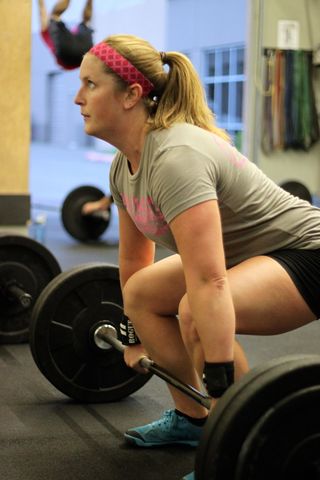 Getting ready to power clean into a round of push jerks.
100, 250 and 500 WOD shirts should be here tomorrow afternoon so we will have them at the box starting Saturday. 
Nate Schrader does an impressive complex of cleans from multiple positions and jerks.