Happy Birthday Lucy! 
4 Rounds for Time:
400m Run
40 Push Press (45#/33#)  
40 Calorie Row 
Results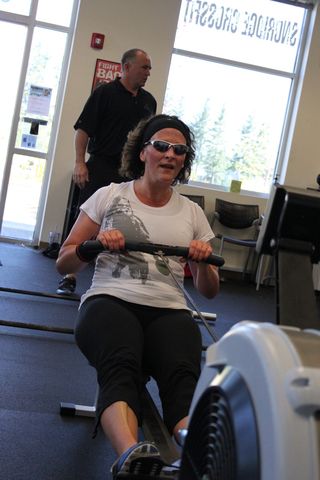 This WOD was tough. Lucy loves to run and hates to row even though she's great at rowing. The original plan was a 2k Row but we decided to save that for another day. Lucy has more than earned her very own workout on her special day. We all hope you had a great birthday and are honored that like so many others you found time to fit in CrossFit on your birthday!
Notes:
Gym is CLOSED Saturday! Seeya all on Monday if we don't see you at the Regionals in Puyallup!
Jeremy rowed a 15.3 second 100m sprint today! Top gym time to beat…