So today we received some awesome news and we wanted to share it with the box. After the WOD we got a surprise when we were asked to be ambassadors for lululemon athletica at Bellevue Square. What does this mean? We have been selected, along with several other trainers that represent different types of athletic training and gyms in the area, to represent the culture and active lifestyle of lululemon. Stores worldwide select ambassadors based on their community involvement, dedication to their area of expertise, and overall passion for fitness. We are both honored and excited and are looking forward to being part of another community that loves good people and good health!
With the lulu crew (Ashley, Lauren, Steven and Petra) and the epic poster that Steven made for us: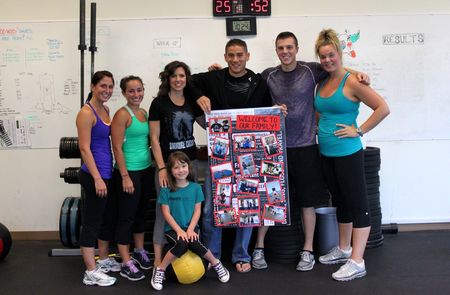 Oh and if you don't know what lululemon is then go to their site and check out their sick clothes! Or just go into any CrossFit gym and look around.