Max Reps in 10 minutes of:
Front Squat (75#/55#)
Results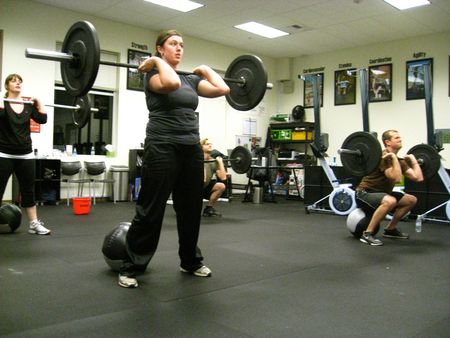 It's back! We did this one back in September and it proved to be a tough front squat challenge. Once again for several the wrist and elbow flexibility was a limiting factor. Read the post from September for front squat cues to focus on. If you did this WOD back then compare results to see if you improved. 
Oh and don't forget it's Day 35 of the Burpee Challenge today! Post to comments if you are still in. We most definitely are.
Notes:
New Year's Eve 12/31 we will have two "go" times: 10am and 11am. If you want the 10am slot then post to comments and the first 8 get a locked spot. Otherwise show up at 11am. It will be a team WOD. For the Affiliate Team if you can make 9am then let me know.
On New Year's Day 1/1 we will be closed to mull over our Resolutions and to continue our burpees.
Last but not least, tomorrow is our cross-box WOD challenge with 6 other CF gyms in the Seattle area. Show up and represent SnoRidge!