Strength WOD:
25 Minutes to warm-up and then take 3 attempts to find your 1RM 
Deadlift
I love Luanne's socks.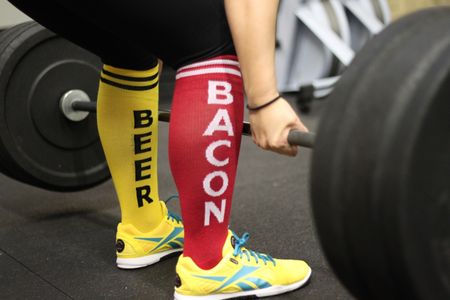 Checkout WOD:
Row for max calories for 8 consecutive Tabata intervals of 20 seconds of work followed by 10 seconds of rest.
Tabata score is the least number of calories performed in any of the eight intervals. 
Results
View this photo
View this photo
Day 3 and our final day of our "Staggered CrossFit Total". Today was about finding a new one rep max deadlift in only 3 official attempts. Fist bumps to all who rung the cowbell with a new PR!
CrossFit Apex Plans for the Open – video [wmv] [mov] [HD mov]
Register for the Open here
On the sidelines about the Open? Read: "I was there" by CF Costa Mesa