4 Rounds for time: 
400m Run
15 Deadlift (135#/95#)
10 Hang Power Clean (135#/95#)
5 Push Press (135#/95#)
Results 
View this photo
View this photo
The deadlift set-up: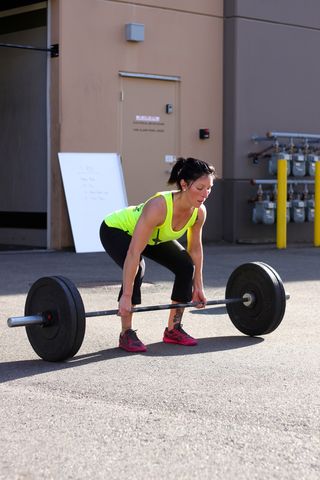 Note the neck, back, knees, grip, and foot positioning above. This is how your deadlift should look before you move the bar.
Blocking Movements for Quality Squats gymnasticswod.com
Air Squat Progression Pt.1 gymnasticswod.com
Gym, tan, laundry weather is here!