7 Rounds for Time:
10 Medicine Ball Cleans (20#/14#)
10 Burpees
Results
Team Burpee preparing for battle with a few words of encouragement from the "Miz":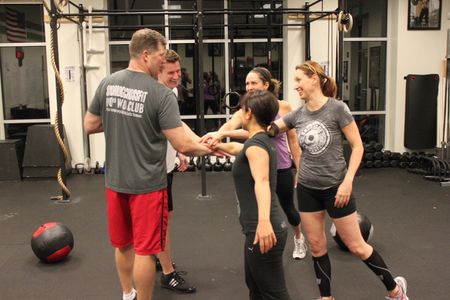 Chest bumps to Willy who got his first kipping pull-up tonight after the WOD! A whole bottle of Awesome Sauce goes to Lindsay and Nadia for RX'ing their very first WOD!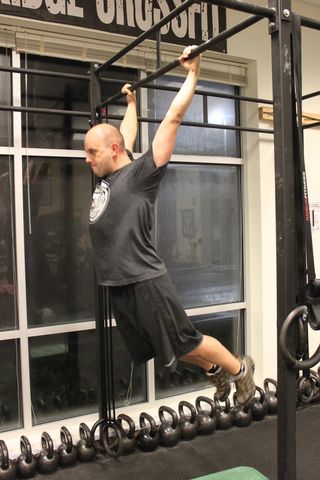 Random thoughts:
We have a lot of flood waters from the heavy rains locally and just in case if anyone from the box has been effected please let us know how we can help. 
We are running a special through the end of Jan. 31st for 10% off our "Elements" to get started. If you have benefitted from our services and know of someone interested in switching up their workout or trying CrossFit; then please share with them how your experience at SnoRidge CF has benefitted you. (At a minimum tell them how much fun burpees are!)
Coming to SnoRidge in 2011:
Starting in January we are excited to offer discounts for membership commitment options for paying dues in advance (6 months and 12 months in advance). We are working on the discount rates and will announce them prior to the new year!
Plan on some other "big" changes for the box in 2011. "Nuff said. For now.
Attention CrossFit Women: Read "Dispelling Some Myths – Women in CrossFit" by CrossFit Salvation