For time:
1 Mile Run
100 Pull-ups
200 Push-ups
300 Squats
1 Mile Run
* If you have a 20# Vest or Body Armor wear it
or
"Half Murph"
800m Run
50 Pull-ups
100 Push-ups
150 Squats
800m Run
Results
View this photo
View this photo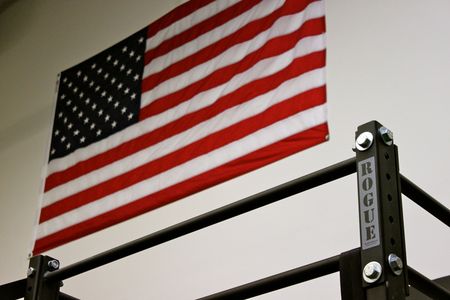 From CrossFit.com: "Murph" is dedicated to Navy SEAL LT Michael Murphy, 29 of New York, who was killed in Afghanistan in June of 2005. This workout was one of his favorites and he'd named it "Body Armor". It is referred to as "Murph" in honor of the focused warrior and great American who wanted nothing more than to serve his country and the people who make it what it is. 
He is a Medal of Honor recipient. Read the link above for the harrowing account of his heroic actions.
Today was the "Memorial Day Murph" Hero WOD Tribute. If you wanted to buy a shirt or donate you can do so here.
39 of us honored a fallen Hero today on this Memorial Day. Either by completing "Murph" or a different Hero WOD by substitute. Thank you to all who came together today to share in something that is just a little more than a tough workout.