"Murph"
For time:
Run 1 mile
100 Pull-ups
200 Push-ups
300 Air Squats
Run 1 mile
* If you have a 20# Vest or Body Armor wear it. Partition the pull-ups, push-ups, and squats as needed. Start and finish with a mile run.
or choose
"1/2 Murph"
For time:
Run 800m
50 Pull-ups
100 Push-ups
150 Squats
Run 800m
BTWB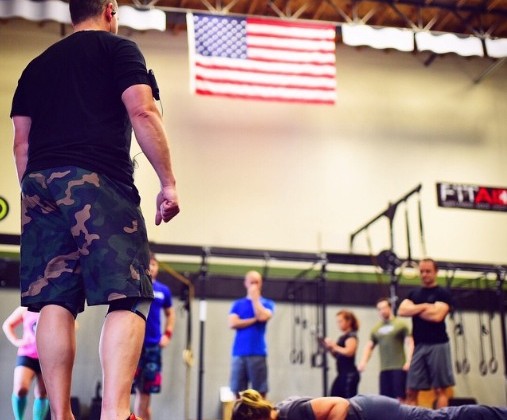 Photo by Rob W.
"In memory of Navy Lieutenant Michael Murphy, 29, of Patchogue, N.Y., who was killed in Afghanistan June 28th, 2005.
This workout was one of Mike's favorites and he'd named it "Body Armor". From here on it will be referred to as "Murph" in honor of the focused warrior and great American who wanted nothing more in life than to serve this great country and the beautiful people who make it what it is." ~ from CrossFit.com
"Murph" was a Hero and Navy Seal who received the Medal of Honor for gallantry in action during Operation Red Wings. LT Murphy died while leading his team and risking his personal safety repeatedly to call for support for his team while involved in a heavy ambush by Taliban forces. The battle claimed the lives of 11 Navy SEALs and 8 US Army Nightstalkers from TF 160 SOAR. Three of the CrossFit Hero WOD's are dedicated to three of those fallen (JT, Murph and Michael).
Today we honored our fallen veterans with "Memorial Day Murph". There were 55 of us who came in and honored our heroes. Thanks to all who came and supported one another and pushed through a tough workout. Thank you to all who served and never forget all who made the ultimate sacrifice for our freedoms.
Read up on the background of this Hero workout: