5 Rounds for Time:
400m Run 
Overhead Squat (95#/65#)
Results
Compare to 1/22/2010
"Nancy" AKA Best WOD Ever!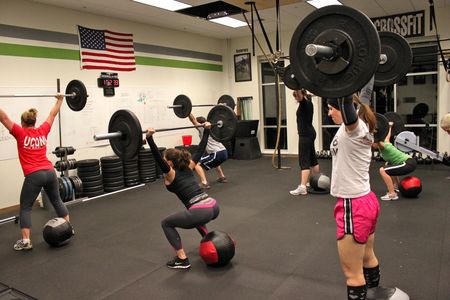 Nancy Demo with Dave Leys [wmv] [mov]
Congrats to Rona and Sangeeta who both hit their 1 year anniversary of CrossFit! (Rona's was tonight and Sangeeta's was last week). The changes, progress and PR's you each have achieved this past year are simply awesome. Keep it up! You inspire those around you.
This Saturday after the WOD (11am) I would like to gather those interested in Sectionals for a chat on upcoming training and preparation. Please let me know by posting to comments if you can make it (or send us a message but comments is easier).