Main Class:
As a team of 2 follow the leader and complete 2 rounds each for time of:
20 Calorie Row
20 Manmakers (35#/20#)
20 Up And Over Box Jumps (24″/20″)
20 Toes To Bars
20 Overhead Walking Lunge With Plate (45#/25#)
200m Run
*  Partner 1 will begin and partner 2 will follow. 
** Each athlete completes 2 rds for all reps but Partner 2 cannot move to the next exercise until Partner 1 has finished. (i.e. #1 completes 20 cal row and moves to 20 manmakers then #2 can start rowing for 20 cal)
Advanced RX Class:
"Nasty Girls":
3 Rounds for time:
50 Air Squats 
7 Muscle Ups 
10 Hang Power Cleans (135#/95#)
or
3 Rounds for time:
50 Air Squats 
12 Pull-ups (chest-to-bar)
10 Hang Power Cleans (135#/95#)
Results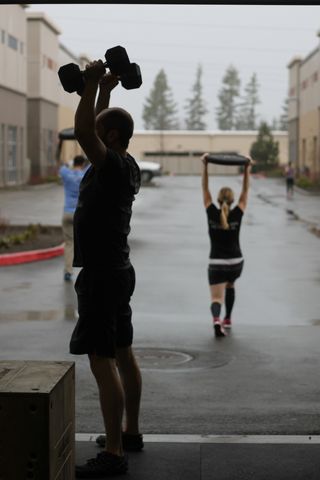 I go to the WA Affiliate Owner's meeting for the day and this is what happens: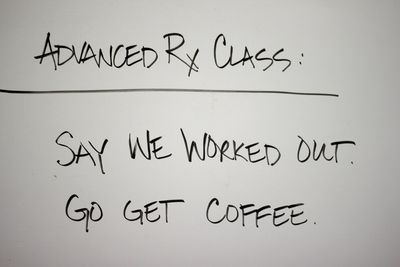 Welcome to new Adv RX Class member "Lyndsey"! (No relation to Lindsay).
CF Games Open: Announcing the Online Judges Course
Attention potential judges. If you are going to judge in the Open or potentially judge local events and competitions then consider taking this course. If you want to be a Regionals judge then you are required to pass this course as well as be a CF Level 1 Certificate Holder. This online course will be a record for a pool of judges for all CF Games future events. It also may help with local competition organizers to draw from for helping to judge events.