"9/11: Never Forget SRCF Tribute WOD"
9 Rounds for time:
11 Box Jumps (24″/20″) 
11 Thrusters (75#/55#)
11 Kettlebell Swings (53#/35#)
Results
View this photo
View this photo
View this photo
Not Forgotten.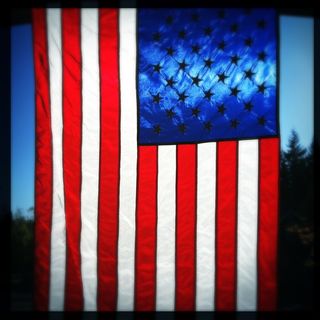 Quote of the day: "Today I honored the victims of 9/11 by doing what they all deserved to do…told my husband I loved him, hugged my (fur) kids, put in an honest days' work, finished a kick ass workout, had a drink with friends and celebrated another year of life. Thank you all for living it with me…I am truly blessed!" ~ Lindsay
Today was a 9/11 tribute WOD designed to mix it up a little from the ones we have done previously ("343" and the "9/11 Throwdown"). It was a day to reflect on the attack on our nation and those who were killed, as well as the lives that have been lost since that day. Completing a hard workout that honors their memories is a small way to honor them as well as thank those who have sacrificed for our freedoms.
The WOD was all about hip extension and light loads to keep moving and stay unbroken on reps as much as possible. Both physically and mentally taxing, it was definitely a tough gut check and worthy of being a tribute workout. The Teens class even did this one. It also served as a birthday workout for Lindsay and made the birthday beer toast after that much more refreshing. Happy birthday Lindsay!