5 Rounds for time: 
9 Deadlift (135#/95#)
6 Hang Power Snatch (135#/95#)
3 Overhead Squat (135#/95#)
Results 
View this photo
View this photo
Quote of the Day (shared by Curtis): "Climb if you will but remember, that courage and strength are naught without prudence, and that a momentary negligence may destroy the happiness of a lifetime. Do nothing in haste, look well to each step and from the beginning think what might be the end." ~ Edward Whymper: (Scrambles Amongst the Alps – first person to successfully climb the Matterhorn after 8 failures)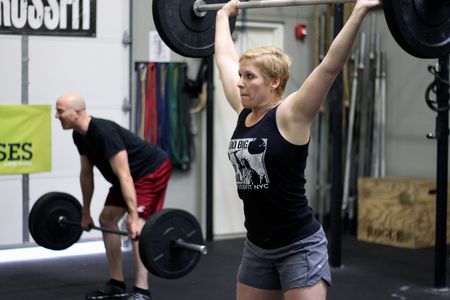 Similar to but not quite the same as the Hero WOD "DT", this recent main site WOD was a tough complex that tested either your power snatch or overhead squat (or both). Since each barbell movement built on the next, it took some strategy to manage the workout and not waste extra reps. WOD's where you also have to think are the some of the most fun. If your OHS was what limited you from a heavier working load today, then get your mobility on and work those tight areas Then practice that position with a PVC or bar every chance you get. Grab a coach for a set of eyes and before you know it you will be ringing that cowbell! 
Don't forget that Mobility Class with Rona is moved to 6pm on Wednesdays.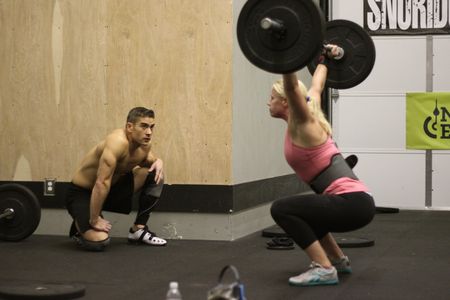 For a demo of today's workout by some of the CFHQ Trainers and two past Games winners watch below (just ignore the comments from Jason Khalipa around 3 min. in about rounding his back):
WOD Demo from the Level 1 Course at CrossFit By Overload – video [wmv] [mov]