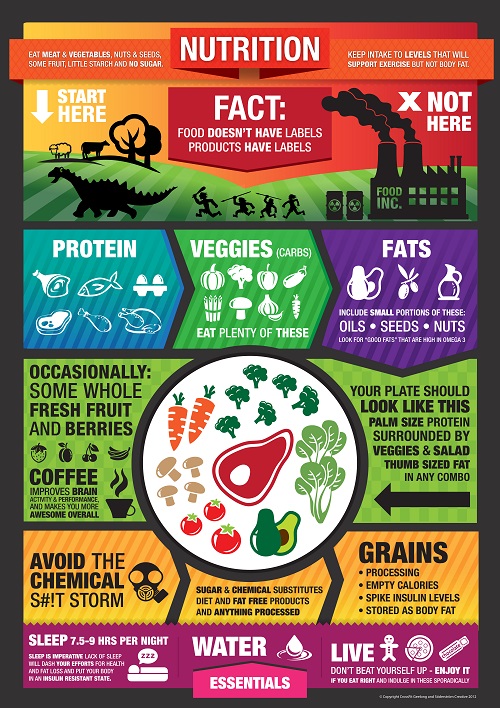 NUTRITION GUIDE & PARTNERS:
If you are a member of SRCF and seeking a comprehensive Paleo nutrition guide that includes a how to, recipes, and general guide to how to positively change your life in 30 days then just contact us. We have partnered with Whole9 and have collaborated with them to have our own guide and recipe book along with a Whole30 Program guide. This is now included for those who complete OnRamp.
Whole30 Program by Whole9
SUPPLEMENTS WE CARRY:
Looking for the highest quality pure whey protein or Fish Oil for your recovery/post workout option? We carry it.
POST WOD RECOVERY:
NUTRITION RELATED RESOURCES:
No Filter Power Puck Protein Bars Made by Lynn from our gym and for sale to the SRCF Community. Delicious, inexpensive, and simple ingredients. See below from Lynn:
"SnoRidge friends,
As many of you already know, I've been occasionally offering my protein bars to gym members with a goal of fine tuning my recipes and eventually offering them for sale.  I have finally bit the bullet and decided to go ahead with it.  As it is currently a hobby, I'd like to mainly cater to SnoRidge athletes, family and friends.  My goal is to eventually turn my passion and hobby into a business.
With the help of Tom and Michelle, the link to my order form will be posted on SnoRidge's website.  For more detailed information, please take a look at the order form.  If your questions are still not addressed, feel free to email me at nfbars@gmail.com or ask me when you see me!"
SnoRidgePaleo.com: featuring great recipes by our own members that are healthy, delicious, & peep tested!