Long overdue posts but the gym expansion is pretty much right on target!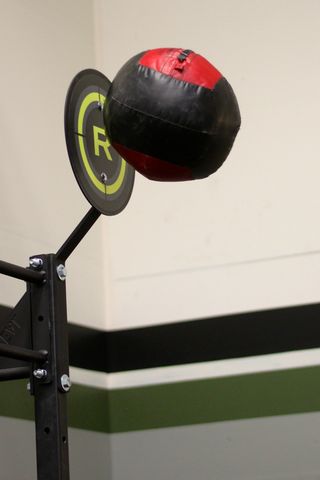 Saturday 2/15:
Main Class:
As a team of 2 complete for time:
60 Toes-to-Bar
60 Deadlifts (225#/155#)
400m Run
60 Wall Balls (20#/14#)
60 Pull-ups
60 Over the Box Jumps (24″/20″)
60 Double Unders
* Break up reps with partner but stay in order of exercises. Run together as a team.
** One bar, ball, box per team; alternate work. Jump up and over box, you may land on box and jump off.
Advanced RX Class:
Strength WOD:
5-5-5
Back Squat
Skills:
Muscle-up Practice
Conditioning:
"10 Minute Capacity Test":
4 Min. Max Calorie Row
1 Min. Rest
3 Min. Max Pull-ups
1 Min. Rest
2 Min. Max Back Squat (Body-weight from Rack)
1 Min. Rest 
1 Min. Max Shoulder-to-Overhead (135#/95# – From the floor)
Results
Friday 2/14:
Skills WOD:
Strict Pull-ups
Choose: 5×5 or 7×3
Conditioning:
30-20-10 Reps each for time:
Overhead Squat (115#/75#)
Box Jumps (24″/20″) 
Results
View this photo
View this photo
Thursday 2/13:
Strength WOD:
3-3-3-3-3 
Push Jerk
Conditioning:
3 Rounds for time:
30 Double-Unders
7 Push Jerks (155#/105#)
15 Burpees
Results
View this photo
View this photo
View this photo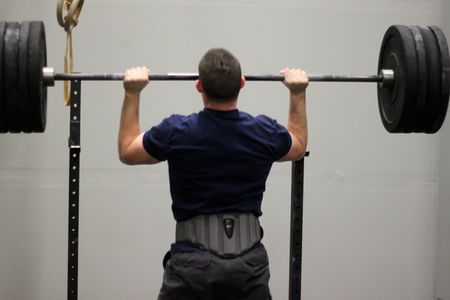 Mikko In The Woods II Rogue Fitness
SCHEDULE UDPATE:
Starting next week on Tuesday 2/18 the early AM classes will adjust their schedule.
Tuesday/Wednesday/Thursday early class will now move to a 6am start time! You read this right I said "

Wednesday

".
Coach Lisa and Coach Moe will alternate coaching on Wed. AM to add a 3rd class to the schedule for those who want to get their WOD in before they start their day.
This time slot is at the request of all of you in the AM crew so use it or lose it!
Class time is 6-7 am each T/W/Th
Thank you to everyone who has helped us with the gym expansion. There are way too many of you to list but know that your help, labor and efforts have helped us to stay on track and get some very serious labor done. From the pull-up rig/header construction, floor/mat installation, painting, cleaning, measuring, hanging, cutting, furniture assembly, tool lending, coffee and food delivering, and kid-sitting we have greatly appreciated it. Getting home each morning between 1 and 3 am has been exhausting but we are well on our way to an awesome facility that will only keep getting better over the next several weeks. My apologies to everyone for being a bit cranky, overtired, and obsessed with putting things together "for time". There is still a ton left to do but by the end of this I expect to be a Lego Master Builder. Again, a sincere thanks to all of you!