5 Rounds for time:
400m Run 
10 Toes-to-Bar
20 Push-ups
30 Air Squats
Results
View this photo
View this photo
Jason and a proper push-up: elbows back, planked, head up and on his toes: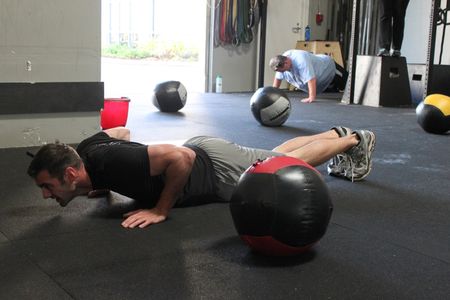 Running a marathon is an amazing accomplishment let alone running it again and hitting a PR (like Moe recently did). Scott sent this in tonight for his wife so I had to share. Big congrats to Jill who just PR'd her 16th marathon with a blazing time of 3:17!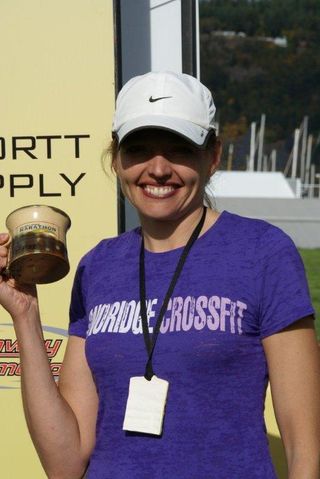 "Jill after running a PR 3:17 marathon,
placing 3rd overall at the Columbia Gorge Marathon. Not bad for a Sunday
WOD…26.2 miles uphill. The marathon has an elevation change of over 2000
feet. Jill has run 16 marathon's. She has been getting faster and stronger
since joining SnoRidge Crossfit in February 2011." ~ Scott H.

Notes:
A few have mentioned rough hands and callous issues from pull-ups, toes-to-bar and other type of movements. It's essential to keep them sanded down and smooth. You can use a file, pumice stone, or other type of manicure tool, but if you want the quick and effective way then see below for my preferred callous maintenance solution. Buy one of these, use it and you won't have any more issues.
Buy a cordless Dremel and file them away!