3 Rounds for Time:
10 Clapping Parallette Push-ups 
250m Row 
20 Power Snatch (95#/65#)
Results
Clapping Parallette Push-up with Jeremy O.: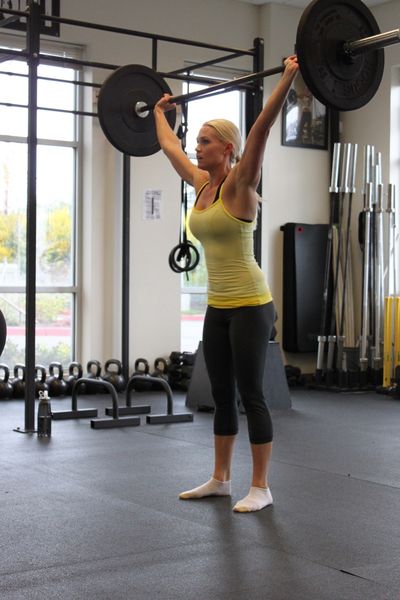 So tonight Michelle and I realized that today was a special date. Today was officially our one year anniversary of SnoRidge CrossFit. One year ago today we were granted our affiliate status and officially became a CrossFit box. Time flies when you're making people do burpees! 
So what does this mean? Well it means that we need to throw a party. After Regionals we will make sure we host a party and all are invited. Second, it means we owe all of you a giant thank you. Thank you for finding us, sticking with us, and growing with us. Thank you all for helping us become better coaches, make a fitter community, forge stronger friendships, and most importantly for allowing us to help you in some small way to change your own lives. Anyone can do CrossFit, but it's not for everyone. It's for any one person that wants to push, work and grind it out to take charge of their fitness.  We are glad that we can provide the avenue for all of you that choose to make this a priority in your life. We look forward to many more WOD's and PR's for all of you! Year 2 of SnoRidge CrossFit: 3-2-1 Go!
Notes:
Welcome to Jenna and Sean who recently joined us at SRCF. Both are experienced CF'ers who previously trained at Rainier CF and CrossFit Basic and we are excited to have them in the box!
Watch "Fittest Over 50", a CrossFit Journal preview [wmv] [mov]
Kids love tires too: