Thursday 3/6:
5 Rounds for time of:
30 Double-Unders
20 Kettlebell Swings (53#/35#) 
10 Burpees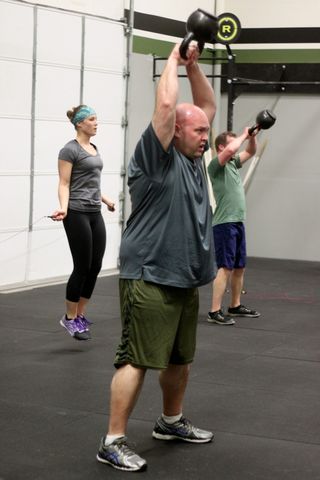 Results
View this photo Partial results
Wednesday 3/5:
Strength WOD:
2-2-2-2-2
Front Squat
Conditioning WOD:
For time:
100 Air Squats
4 Rope Climbs (15′)
75 Air Squats
3 Rope Climbs
50 Air Squats
2 Rope Climbs
25 Air Squats
1 Rope Climbs
Results
View this photo
View this photo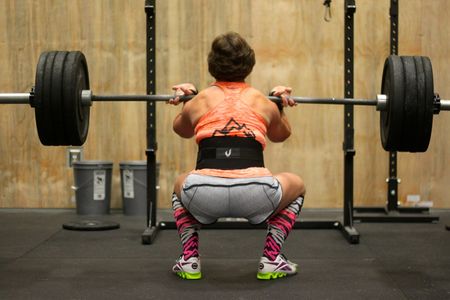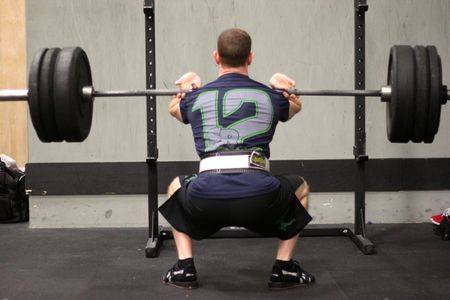 The second Open WOD has been announced. Click here for detailed workout instructions and movement standards for tomorrow's workout.
I've seen several complaints on Facebook from many that this year's Open WOD's are exclusive or less accessible, and while I understand that impulse I would offer a couple observations as to why it isn't any different than the last three years:
1) 14.1 is actually the very first Open WOD ever. It was what kicked this whole Open concept off back in 2011. Something that started the largest online fitness competition 3 years ago should easily have been a standard for anyone considering competing. So seeing it again this year isn't exclusive at all. It's actually boring (but allows for measurement of progress for the community as a whole). Many people viewed it as motivation to practice and achieve a double-under or power snatch PR, which is one of the awesome parts of the Open. (Although I truly wish this WOD never made a repeat appearance again, as I hate it!)
2) Yes 14.2 will shake up the leaderboard because of the C2B pull-ups and the time interval to complete the required work. BUT, this weeks WOD really isn't different relative to other past Open WOD's, even by week 2. It will shake up scoring due to the number of reps completed in the time intervals prescribed. However it doesn't exclude any differently than past workouts. Here are some examples:  
This is really no different than 13.1 which started with burpees, then a 75# power snatch, more burpees and then power snatches at 135# in the second round. While someone could get a bunch of burpees and light power snatches for a score, you still had a wall that was thrown up for many CrossFitters, this wall became higher for the third and fourth rounds of power snatches as the weight increased.
In 12.2 the year prior that workout was the same jump in snatch loads (from 75# to 135# to 165# to 210#) with no burpees in between to pile up reps for a score. You started with a 75# power snatch.
In 11.3 the workout began with a 165# squat clean and then a jerk. There was no other movement for 5 minutes. No clean? No score.
Sense a theme? So starting with a 65# overhead squat for 10 reps really isn't a leap. Get your OHS for at least one rep and you get to move on. The Open is designed to eliminate people. It is designed to eliminate 99% of people who sign up. It has to. It's intent is to find the fittest exercisers by CrossFit's standards to allow them to bring them together for Regionals where they can battle and find that 1% or so to go to the Games. 5 weeks of workouts that everyone and anyone can do the entire thing would make for a pretty lame Regional. Consider the guy from Russia who did like a 1,000 burpees a couple years ago in 12.1 and then disappeared the second week when he had to snatch. 
All of that said the Open is also trying to thread the needle by making it "inclusive".  Here's why it still is very much inclusive. In our gym the community built upon from the Open is VERY much on display. We all show up a little more fired up to push each other and ourselves harder, to cheer, PR, cry, sweat, stress and high five at the end of the WOD after we peel ourselves off the floor. By registering it holds us accountable to coming in, not skipping a workout and setting a goal. That breeds progress and good habits. Going to the Games or making Regionals for those chasing it is a rare thing but for the rest of us it's about competing with ourselves or each other, or forging stronger bonds between friends. Above all it's about FUN. That is is really the point. Have fun, relax, do what you can, then scale when you need to so you can get your workout. Do that and you will be one day fitter.
Inspiring stuff: Kevin Ogar: Road To Recovery – video [ipod] [mov] [HD mov]
Great read from the Seattle Times that nails what CrossFit is all about: (Thanks Evan and Kristy for sharing)
Talayna Fortunato vs. Camille Leblanc-Bazinet at the live Workout 14.2 Announcement