Strength WOD:
1RM
Snatch
Conditioning:
As Many Rounds As Possible in 5 Minutes of:
30 Double-Unders
15 Power Snatch (75#/55#)
Results
View this photo
View this photo
View this photo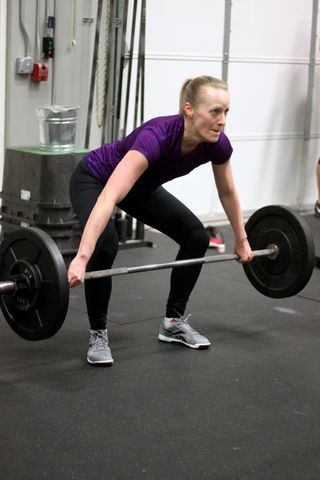 Today's 5 minute conditioning WOD was a shortened version of the 2011 Open WOD 11.1 which was a 10 minute long suckfest. I am happy to never do that workout again.
This Saturday there will be no Advanced RX WOD as everyone is either competing Sunday or out of town. Regular 9:30am class is still on so plan on the usual team-up Saturday. No change.
Announcements:
Next Monday  2/24 we will be re-testing the "Stop the Slop Performance WOD".
March OnRamp begins on Tuesday, March 4th at 7pm! If you know someone interested then tell them to email us and get signed up before we fill up.
Are you signed up for the Open?
The 2014 CrossFit Games Open starts next Thursday 2/27. Each Friday for the following 5 weeks we will program the CF Games Open Workout as the Friday WOD for all classes. Those registered for the Open will be assigned a judge (as required by the rules) and YOU will be required to submit your judged score online by Monday the due date of each week. If you are intimidated that is okay! We all are. This is a test against the broad CrossFit community to see where your fitness stacks up. It allows you to measure yourself and set goals, and push yourself harder than you normally would. This is the biggest fitness competition in the world and open to everyone. Sign up and challenge yourself! 
Jeremy is ready (as long as there are no pull-ups or 400m runs). Read about it here: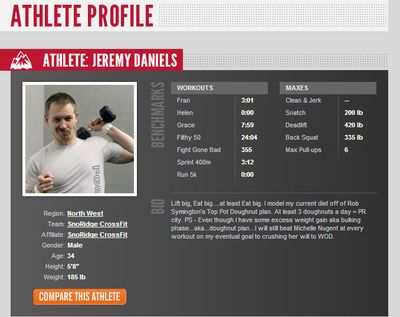 The Test of Fitness – video [ipod] [mov] [720 HD] [1080 HD]
Greg Glassman on the Open: Part 2
2014 Live Open Announcement Venues including CF Bellevue as a host gym!