Skills WOD:
10 minutes Ring Dip or Muscle-up practice
Or complete:
Max reps in 2 Minutes of Muscle-Ups
Conditioning WOD:
5 Rounds For Time:
200m Run
9 Chest-to-Bar Pull-ups 
22 Wall Balls (20#/14#)
Results
View this photo
View this photo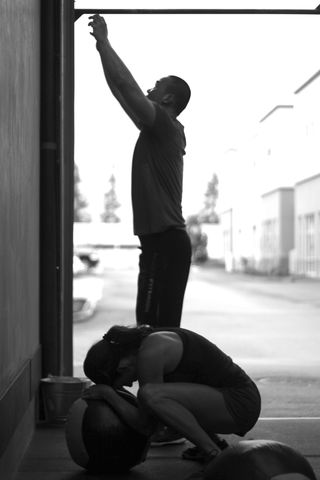 Read: Become A More Coachable Athlete by David Lipson, theboxmag.com (Too funny. "get it in close even if it gets a little weird.")
CF Games Open 13.0 Suprise Event Announcement by Dave Castro – [video]
The Rogue Booth at the 2013 Arnold Classic Bumper Plate Flag. America!