5 Rounds for time:
15 Overhead Squats (95#/65#)
15 Bar Facing Burpees
Results
View this photo
View this photo
Tomorrow is the 7th annual Strongest Man and Woman event at Rainier CrossFit in Puyallup. Each year this part Strongman-part CrossFit throwdown has drawn many from the surrounding area and all benefits go to finding a cure for Fragile X. This event is dedicated to Casey (one of the owner's sons) who has Fragile X and is a great opportunity for the local CrossFit community to come together and pitch in and help while having fun competing in feats of strength. Mark and I will be competing and trying our best to impersonate strong guys as the events include axles, yokes, and stones. Jeremy will be judging and randomly providing his awesome life-coaching skills during our workouts. If you are interested more details can be found at the link above.
Class schedule is normal. Michelle will be covering all classes and we have some good stuff lined up for the daily ass-kicking.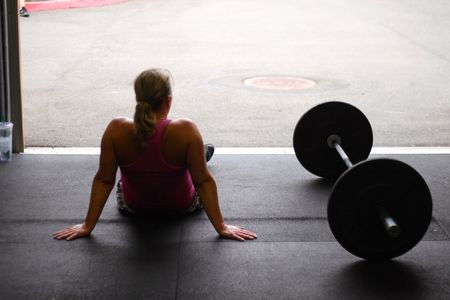 Team USA trains for the first CrossFit Invitational presented by Reebok – video [wmv] [mov] [HD mov]
"CrossFit Games Behind the Scenes: Friday, Part 3" free CrossFit Journal video [wmv] [mov] [HD mov]