Skills WOD:
Rope Climb or Muscle-Up Practice 
Conditioning:
4 Rounds for time of:
10 Deadlifts (225#/155#)
10 Over the Bar Burpees 
2 Rope Climbs (15′)
400m Run
Results
View this photo
View this photo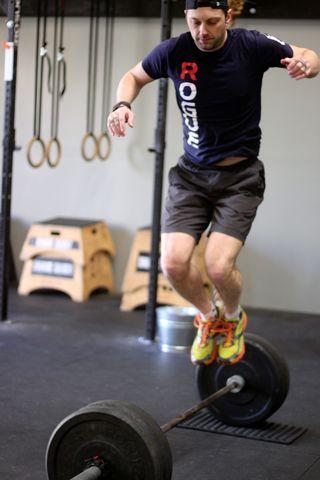 Congrats to Laura J. for hitting her 250th and joining the 250 Club! T-shirt earned and achievement unlocked!
Tomorrow (Thursday) at 5pm we will be watching the 14.3 Open WOD Announcement and we will have it live streaming in the lobby. Come watch our spirits either be lifted (collectively crushed) by CFHQ as they announce some wonderful (horrible) combination of movements that will amount to 10 plus minutes of excitement (torture) on Friday.
March OnRamp wraps up this Saturday and the schedule for next month's will move up a week due to Spring Break schedules.
Tuesday, March 25 at 7:00 pm
Thursday, March 27 at 7:00 pm
Saturday, March 29 at 8:30 am
Tuesday, April 1 at 7:00 pm
Thursday, April 3 at 7:00 pm
Saturday, April 5 at 8:30 am
Contact us to sign up and reserve your spot!