Overhead Squat 5-5-5
Overhead Squat 5-5-5
Pt. 1: Power Snatch, Burpee
12-9-6-3 reps, for time of:
Power Snatch (95#/65#)
Burpee
Rest 3 minutes between Parts 1 and 2
* Call time after first AMRAP, then rest. Clock keeps running.
Pt. 2: Thruster, Kettlebell Swing
12-9-6-3 reps, for time of:
Thruster (95#/65#)
Kettlebell Swing (70#/53#)
* Call time after Pt. 2, subtract Pt. 1 + 3 minute rest to get Pt. 2 time.
BTWB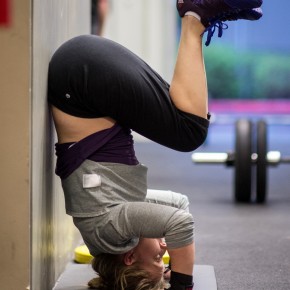 Open 15.4 Photos by Rob W.
Two parts to the conditioning today to work on getting through sets with less rest and more movement. This type of WOD makes you fight to not put the bar down and keep moving on the burpees or heavy kettlebell swings.
This Friday will be our last Friday Day/Night Lights for Open WOD 15.5. The announcement will be Thursday at 5pm.  Bring refreshments on Friday for post WOD libations.
To celebrate the end of the CrossFit Games Open this Saturday on Mar. 28th after our morning 9:30am Team WOD we will have the OutsidetheBox Paleo Food Truck out for a post WOD lunch/social event. Help make it a gym-wide pot luck type event by sharing a Paleo or "Faileo" dish if you want. Bring your fitness, money, and appetite!
WOD: Main Class: 9:30am
Advanced RX Class: 10:30am to 11:30am
Lunch Time: They will be here approx 11:30am to 1pm
Food Truck Menu:
– Steak 'n eggs with Sweet potato hash
– Grass-fed Beef chili
– Pork carnita wraps with pico de gallo
– Crispy pork belly with Cauliflower mash
"inFlux: Episode 2.2 Bonus Content" – CrossFit Journal [video]