3 Rounds for Time:
400m Run
30 Overhead Squats (75#/55#)
21 Pull-ups  
Results
View this photo
View this photo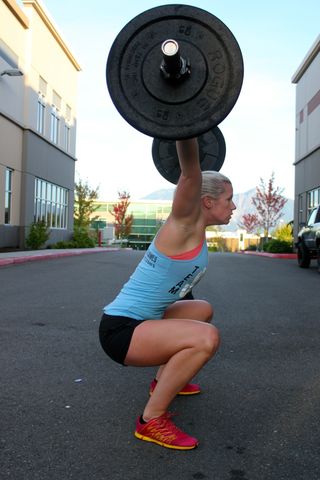 Congrats to Mark N. for hitting his 2 year CrossFit-iversary today!
Video of today's WOD from the CF.comVault. Not only is the workout performance highly impressive but the overhead squat coaching tips from Speal are valuable.
WOD Demo in 9:18 with Chris Spealler – video [wmv] [mov]
Interview with Chris Spealler on the 2011 Reebok CrossFit Games – video [wmv] [mov]