Strength WOD:
2-2-2-2-2
Deadlift
Conditioning:
For time:
10 Handstand Push-ups
30 Deadlifts (135#/95#)
20 Handstand Push-ups
20 Deadlifts (185#/125#)
30 Handstand Push-ups 
10 Deadlifts (225#/155#)
* Build your bar as you go. Scale HSPU to dumbbell or kettlebell strict press.
Results
View this photo
View this photo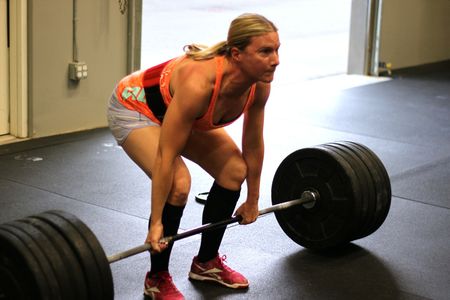 Yesterday I posted the below link on the late summer/early fall team competition that CFHQ will be running similar to the Open. As we await more details if the format supports it I would love to see us get several teams registered and have an informal and fun intra-gym competition with some prizes for the top team or teams. 
New Team Competition Series This Fall
All regionals to date combined into one leaderboard below. Very interesting. It shows the strong vs. weak regions and also highlights who missed due to a competitive region and who really wouldn't deserve an "invite" had HQ chosen to do it.