Strength WOD:
7 minutes to establish: 
2RM Clean (full squat) 
Conditioning WOD:
5 Rounds for time: 
200m Run
12 Med Ball Cleans (20#/14#)
7 Handstand Push-ups 
200m Row
Results
View this photo
View this photo
View this photo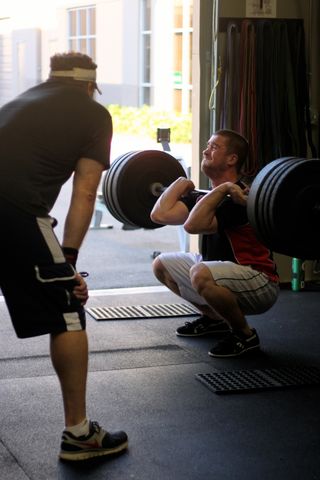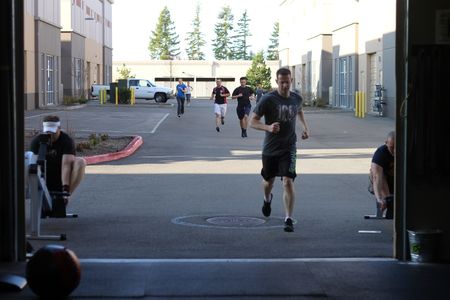 Our next OnRamp begins Tuesday April 9th. We have a few spots open in case you know someone who is interested. Contact us for more details/schedule.
"The Significance of the Open" – [video]
Week Four in the Books games.crossfit.com
Events (after the Open concludes):
Maltz Challenge is scheduled for 4/13. We will do this to honor all of our fallen hero service members including USAF and DEA agent Michael Maltz and three recently fallen Naval aviators that flew with our own Eric B. and his unit. Details to come.
If you want to register and see the workout you can do so here.
Memorial Day Murph registration is live. If you register you will get they annual t-shirt with proceeds going to help three charities that benefit our troops/families of fallen vets. We will run this for all classes (along with 1/2 Murph) on Monday 5/27.
James in a good set and finish position of the clean: