In Teams of 2, Complete the following for time:
1 Mile Run 
150 Box Jumps (24″/20″)
100 Power Cleans (95#/65#)
50 Handstand Push-ups
1 Mile Run 
– Teams run 800m each per run, then alternate the exercises
– Share one bar and one box
– Partition the reps but only one works at a time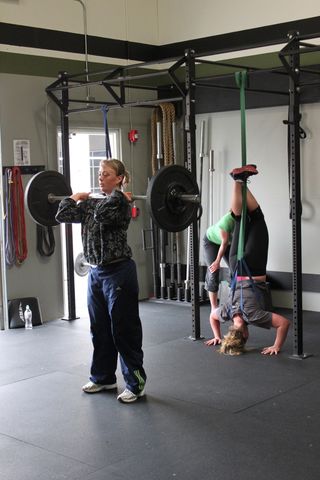 CrossFit Games Open 11.1 last chance
Complete as many rounds and reps as possible in 10 minutes of:
30 Double-unders
15 Power snatches (75#/55#)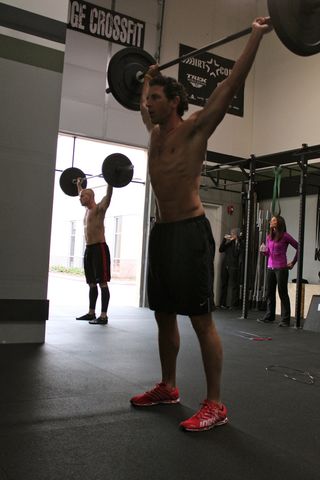 Results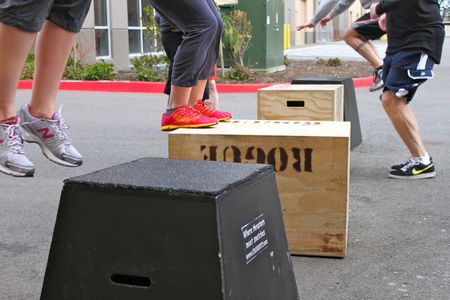 Team WOD! Teamwork brings out a little extra push sometimes. It can force you to go a few more reps when you would drop the bar, or run a little faster. That makes it tougher and more fun. They have a built in coaching and cheering component, and the side effect is smiles and high fives all around. As the weather warms up look for more team WOD's.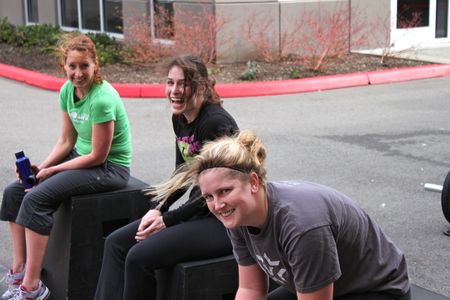 Patience in CrossFit? Are You High? CrossFit Lisbeth
Rich Froning Jr.'s Top Performance on Open Workout 11.1 
Video of Rich Froning (2nd Place in the 2010 Games) and his 448 reps; just short of 10 rounds: