Strength WOD:
Power Snatch 
1/1/1/1/1
Check Out WOD Immediately After:
5 Rounds for Time:
10 Burpees
5 Power Snatches (95#/65#)
Results
Do This: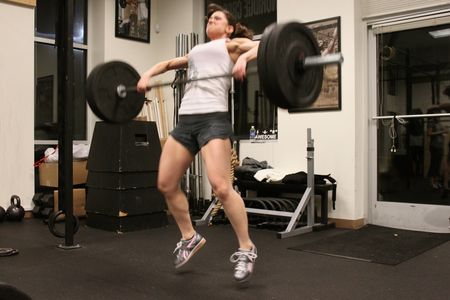 Then Do This: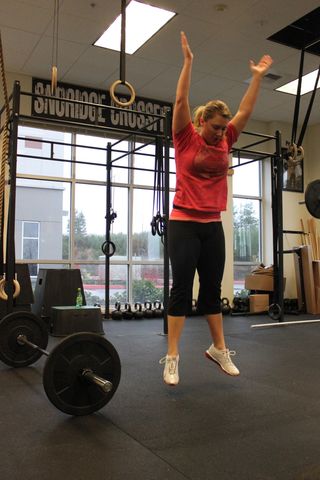 Notes:
Here's a paleo recipe that Laura and Marc recently made and gave two thumbs up: Pina Colada Chicken & Calypso Confetti Cauliflower from The Clothes Make The Girl
Upcoming CF events, challenges and throwdowns:
In the months ahead there are several events, challenges, field trips, Sectionals, and races out there. Here are some of them. Details to follow!
Feb. 5 (Saturday) from 9am to ? will be a field trip WOD for our box as Cascade CrossFit is hosting a WOD and meet and greet with us, SnoValley CrossFit and Sculptor CrossFit. This is a good chance to get out and meet CF'ers in the local community. The WOD will be open to all and announced in advance, they will run waves and it will be a good workout for everyone whether you are training for Sectionals or just wanting to get a good butt-kicking. We plan on going and would love a great turnout so let us know if you are interested! Let's make this our first box field trip! After this one we hope to organize ones to several other boxes.
Mar-Apr: Tentative dates for the 2011 CF Games Sectionals Open Qualifiers. Details to come.
May 7 (Saturday) from 8:30am to 5pm Throwdown for Charity at CrossFit Marysville 

This event benefits the Child United
Cost is $35 donation (Includes T Shirt)
3 WOD's with prizes for top 3 men and 3 women
Judges needed
We are planning to bring a group to compete and/or judge, let us know if you are interested
Competitors must register at the above link
Most important is our own Grand Opening of SnoRidge CrossFit version 3.0! We are working to finalize on getting keys to the new space hopefully by this weekend to start work. Once we move in (by early Feb) and get settled we are targeting a late Feb. "Grand Opening" weekend. Details to come!