Strength WOD:
Power Clean
1/1/1/1/1/1/1
Checkout WOD immediately after:
4 Rounds for time:
7 Power Cleans (50% of 1RM)
10 Lateral Burpees (Jump and clap over bar each rep)
Results
View this photo
View this photo
Don extends and Laura goes lateral:
Lots of work on the Power Clean today. Lots of PR's too. Practice the hook grip, fast elbows, full extension, and get under that bar! Don't reverse curl it. Save your reverse curls for back and bi's day!
Real Firebreathers: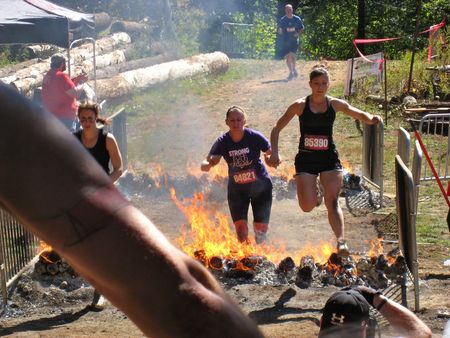 Warrior Dash Gang: