Strength WOD:
3-3-3
Deadlift
Conditioning WOD:
For time:
10 Deadlifts (275#/185#)
1 Minute Rest
10 Deadlifts  
1 Minute Rest
10 Deadlifts 
1 Minute Rest
10 Muscle-ups
1 Minute Rest
10 Muscle-ups
1 Minute Rest
10 Muscle-ups
* Sub 10 Strict Chest-to-Bar Pull-ups each round
Results
View this photo
View this photo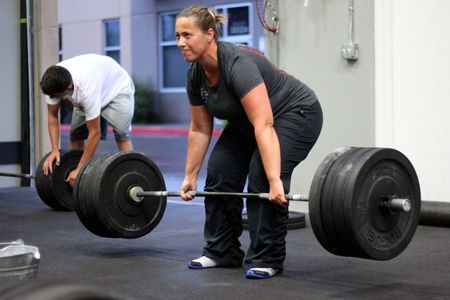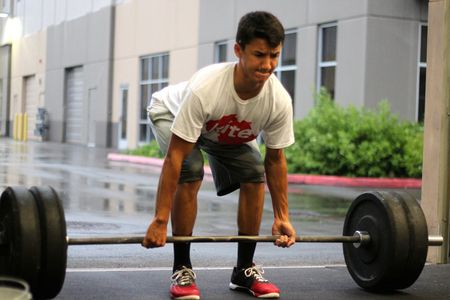 It was great to coach tonight and not only teach deadlifts but to also watch Kris and Deb bang out some ring muscle-ups, Lindsay and Lisa practice bar muscle-ups and Cyrus get his first strict handstand push-ups (with one AbMat). Great to see people working on new skills!
These two recent quotes and testimonials that really make why we do this worth it for us as affiliate owners:
"Today, Aug 12, marks exactly one year since I started CF. I can honestly say starting CF was one of the best decisions I have ever made. The fact that I am a part of the GREATEST CF community on the planet at SRCF is icing on the cake. I would have NEVER made it this long without the support of all of you!!! You all inspire me to do my best everyday and I cannot believe the things I can do today that I couldn't do a year ago. The first year has been AWESOME and I can't wait to see what this year has in store…maybe I will even begin to string some DUs together." ~ Lou
"Huge shoutout and thanks to Rona for the awesome coaching during todays tough (and long) WOD. All of you guys at SnoRidge inspire me to push myself harder everyday! The physical part of CrossFit is great, but the community I get to be around is what makes CrossFit so amazing." ~ Cyrus
Brandon Cunningham sets the American Record for the 500-m row with a 1:17.2 – [video]
CrossFit and Pregnancy – CrossFit Journal [video]
Here at SRCF, we have had 7 women over the past five years CrossFit throughout their pregnancy.  All delivered healthy babies and had no issues scaling and adjusting along the way.