21-15-9 Reps of each for time:
Deadlift (225#/155#)
Pull-ups
Results
Quote of the day: ""There are 45 reps in 'Fran.' That's 45 opportunities to reinvent yourself." — Kelly Starrett
Matt coaches his Dirt Corps teammate Dan through some deadlifts: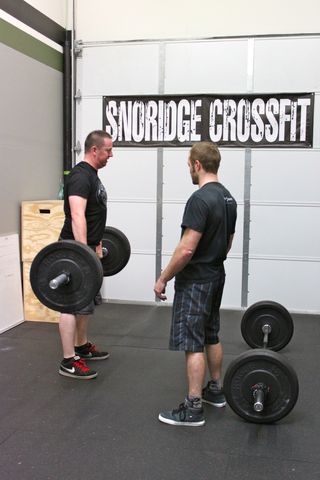 Today's theme? Grab a partner and have them "stop your slop"! Having someone both count, judge and push you is invaluable in a WOD. They can help you ignore your inner voice that is pleading to rest and push you to squeeze a little more out of yourself. They can also stop you and remind you to use proper form and avoid injury. By having you occasionally coach it allows you the athlete to directly look for good movement, recognize bad and imprint cues in your brain to use that get your fellow CrossFitter on track.
Read: "No Rep Yourself" from CrossFit Fenway (MA).
Inspectors Ready: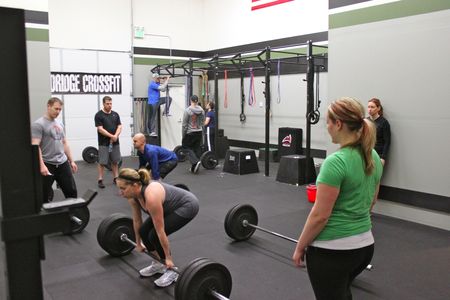 Notes:
Saturday Schedule:
9am Sectional Open Team Training 
10am Normal Class Schedule
Come ready to tackle a Benchmark "Girl" WOD we haven't done yet!