Skills WOD:
Pull-ups (Strict)
5 x 5 or 5 x 7
* Scale to Supine Ring Row or 5 x 3 Strict Pull-up
Conditioning:
For time:
1000m Row
20 Deadlifts (225#/155#)
100 Air Squats
Results
View this photo
View this photo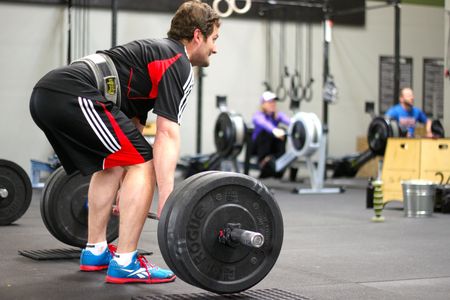 April OnRamp concludes tomorrow. Our next OnRamp begins Tuesday May 6 at 7pm. If you are interested or know someone who wants to get stated with CrossFit then sign up now before spaces are sold out!
Backstage Pass: Open Workout 14.5 – [video]
Performance: NPFL Rebecca Voight Deadlift PR (395#) profitnessleague.com