Strength WOD:
1RM
High Snatch (Full Squat; Mid-hang)
Conditioning WOD:
For time:
5 Rounds of max reps of each of the following exercises:
1 Minute of Row for Calories
30 Seconds Rest 
1 Minute of Push-ups
30 Seconds Rest 
* The clock does not reset or stop between exercises. Three-minute round of max reps per exercise. On call of "rotate", the athletes must move to next station immediately for best score. 
** Score total reps/calories per round.
Results
View this photo
View this photo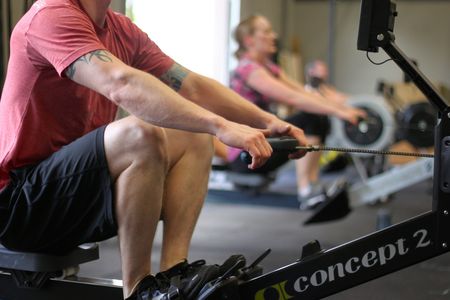 Lots of red ink and bell ringing means a PR kind of day! The PR's weren't just in weight lifted either; as many made the smart decision to focus on technique over load (always the right move) and saw noticeable improvement. Put the emphasis on drilling mechanics and the PR's will keep coming.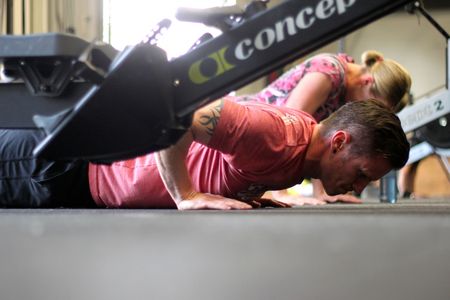 From the Update Studio: Top Moments of 2014