For Time:
50 Push-ups
50 AbMat Sit-ups
50 Double-Unders
35 Push-ups
35 AbMat Sit-ups
35 Double-Unders
20 Push-ups
20 AbMat Sit-ups
20 Double-Unders
Results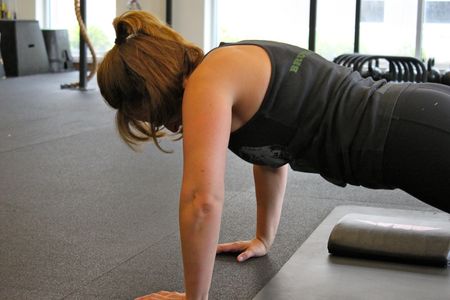 Notes:
Saturday Schedule:
9am: Fall City 5k/10k Fun Run. Good luck to our fellow Squatches who are running it!
10am: We will have one Saturday WOD (no 11am so we can prep for the workshop). Come on in and we will accommodate!
1pm – 5pm: Whole 9 Nutrition Workshop update! We have around 25 people who have said yes, and several have already paid. Please prepay on the Whole 9 site by using the PayPal button. 
Whole 9 Nutrition Workshop Details: Please bring a lawn chair if you can! We have several chairs but not enough for everyone. Otherwise be prepared for Caveman style seating. On the floor…
Date: Saturday 6/19
Time: 1pm to 5pm (4 hour workshop – no kiddos)
Cost is $75 per person
Learn what you should eat, how you should eat, when you should eat, and why you should eat optimally for your health and fitness
5pm: BBQ (or when the nutrition workshop ends)
Paleo BBQ after open to all (Kids welcome, bring a Paleo friendly dish if you can)
C2 Rower Fish Tournament – Who will earn the title "Rowkilla"?
Mark B. and probably the hardest Hero WOD yet, "The Seven":