Skills WOD:
5 x 3 Max Effort
Bar Muscle-ups or Strict Pull-ups
or
15 Minutes to accumulate as many Bar Muscle-ups as possible (Goal of 20)
Conditioning WOD:
For time:
1000m Run
30 Handstand Push-ups
1000m Row
Results
View this photo
View this photo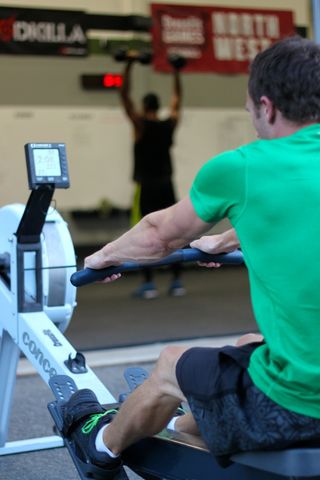 Mobi Class and then Mobi Face-off!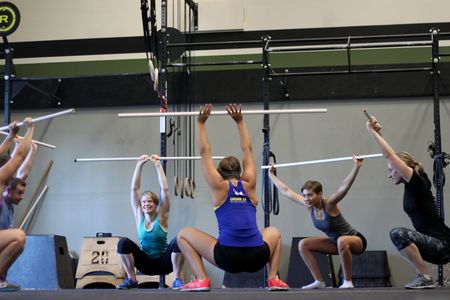 Third CrossFit Team Series Event released – [video]
Second CrossFit Team Series Event announced – [video]
First CrossFit Team Series Event Announced – [video]
Register for Team Series (Team Captains must register and invite other teammates from the registration site)
FAQ (that I have seen or been asked so far) and answers from the Rulebook:
Q: Can we start as RX and move to scaled?
A: For any given Team Series Competition, a team and all team members must complete all of the workouts in the same division (Prescribed, Scaled or Masters). If a team elects to compete in a different division in the second or third competition, they will be removed from the overall series Leaderboard.
Q: What happens if somewhat can't do the WOD or is unavailable? 
A: Teams will NOT be allowed alternates; there will be only four (4) members on a team. Should an athlete get injured or drop out of a competition for any reason, the team will not be eligible to submit scores for those workouts.
A: If a team skips a workout, has a workout invalidated or cannot complete a stated minimum score, they will be ranked below any team that has completed more workouts than that team. The team will remain eligible to compete in any subsequent team competitions and will maintain a ranking on the overall Team Series leaderboard. 
Q: Can I scale up or down? i.e. Can I do something more than what is prescribed (Double-unders) or can I use bands for pull-ups if I am in the scaled division?
A: Each athlete is responsible for performing the workout as prescribed. This includes performing all required movements to the described standard, counting and completing all required reps, using the required equipment and loads, meeting the required time and meeting all submission requirements. 
Q: Can our team do the WOD in a garage or some other location?
A: Validation is required to make any CrossFit Team Series workout result official. Teams must have their scores validated either by a judge at a CrossFit affiliate or by uploading a video of the workouts to the CrossFit Team Series website.
If no CrossFit affiliate is available, the only alternative is to submit video of the workouts. Any team in the top 25 on the Leaderboard will be required to submit video. Each sponsored team is required to submit videos for each workout.