21/15/9 Reps of each of the following for time:
Kettlebell Snatch – Left Arm (53#/35#)
Kettlebell Snatch – Right Arm (53#/35#)
Ring Push-ups
* Cannot break up and alternate arms on the KB snatch reps; must go all left then all right
Checkout WOD:
2 Minute Challenge
2 Minute Max Effort 10m Crabwalk
* Partials do not count, butt cannot hit the ground while moving
Results
View this photo
View this photo
Kettlebell Snatch with Brad: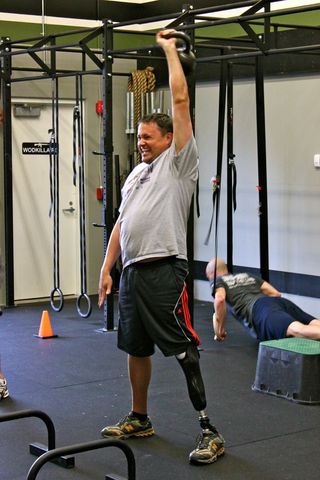 New movement today with the Kettlebell Snatch. Lots to think about and coordination is essential. Bottom line, don't be timid! Get aggressive with it and don't try to be the Statue of Liberty at the top with that kettlebell. Moving your arm slowly through the top of the snatch (and not punching it) will lead to a nice slow timbeeeerrrrrrrrr kind of effect to the KB into your wrist.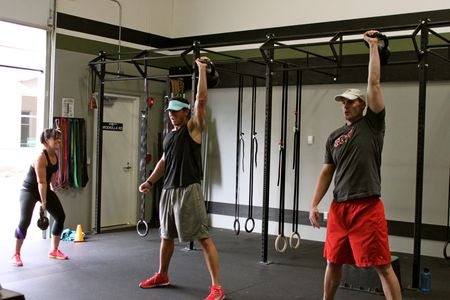 Crabwalk Races: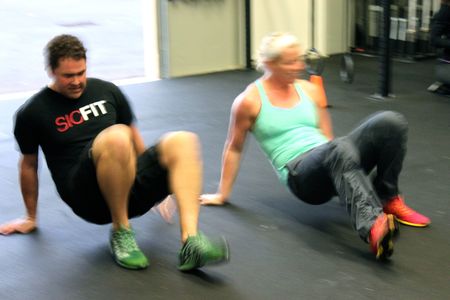 Notes:
Saturday CF Kids Class: We will begin at 10am this week only due to the SR Early Learning Center Art Show that will impact half the kids and parents (and coaches). For those parents who are taking their kids to the Art Show you will be able to hit the WOD at 10am after the first wave that starts at the normal 9:30am finishes.
WOD on Saturday is the CrossFit Games Open 11.6 Workout
CF Games Open Competitors will still go at 11am with judging and we will run waves of 3-4 at a time.
After the Open WOD will be a casual bring your own food/beer/drink BBQ for anyone interested!
RokFit Commercial/Video that shows a typical CrossFit WOD well. Group of people working hard, good form, crushed at the end.