Strength WOD:
3/3/3
Snatch Pull
* Snatch Pulls @ loads of 100% of 1RM, 105% of 1RM, 110% of 1RM
Conditioning WOD:
"Randy"
For Time:
75 Power Snatches (75#/55#)
Results
View this photo
View this photo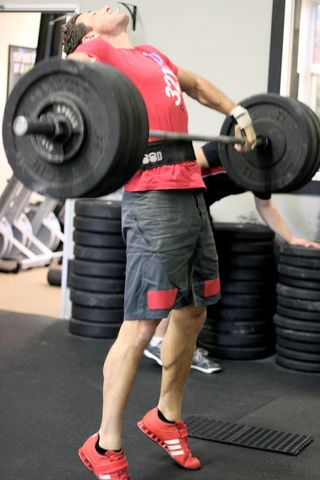 "Randy Simmons, 51, a 27 year LAPD veteran and SWAT team member was
killed February 6, 2008 in the line of duty. Our thoughts and prayers go out
to Officer Simmons' wife and two children." ~ CrossFit.com
This Hero WOD is one long barbell sprint that demands a strong hook grip, muscular and cardio-respiratory endurance, and the mental determination to grind through large sets.
Notes:
The CrossFit Games on ESPN continue tomorrow, Wednesday, October 8th, at 8 p.m. ET / 5 p.m. PT with the Men's Pool, Burden Run, Legless and Clean and Jerk Ladder Events.
Congrats to Sam who set (30) and then broke the career win record (31 and counting) as goalkeeper of Chico State University. See you when you are back in town on break!