Rest. If you did the 100 burpees yesterday than take a well deserved day to recover, refuel, and get stronger. If you skipped the burpees then WHAT ARE YOU WAITING FOR?! 3-2-1 Go!
New T-Shirt design: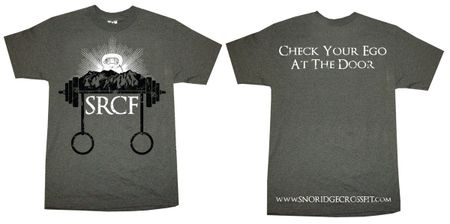 Post thoughts to comments and let us know if you want one.
We are planning to put in an order at the end of the month. Men's and Women's shirts will be American Apparel Track Shirts and be a Poly/Cotton/Rayon blend that fits like an Under Armour Tech T (Not tight and lightweight for working out). Women's will be a "ladies" fit.